Netflix has announced that it is set to follow up its hit video game adaptation Castlevania with a new spinoff series entitled Castlevania: Nocturne, which is in production now.
Specific details on the new anime series are being kept under wraps, but we do know that Nocturne will take place during the French Revolution and follow the character of Richter Belmont, a descendent of Castlevania's Trevor Belmont and Maria Renard, and the protagonist of the video games Castlevania: Symphony of Night and Castlevania: Blood of Rondo.
Castlevania showrunner Kevin Kolde returns for Nocturne and produces through his Project 51 Productions, with Powerhouse Animation Studios once again handling the animation.
Castlevania, one of the oldest and most beloved video game franchises of the past 36 years, received a new lease on life when in 2017 its first anime adaptation arrived on Netflix. In four years, across four seasons and 32 episodes, the Netflix series introduced millions of new fans to the franchise. Inspired by the colorful stories and characters of the video game, the legacy of the Castlevania anime will continue with Castlevania: Nocturne, which is officially in production. Since 1986, the Castlevania franchise has amassed a total of 29 video games and has included some of the most iconic heroes and villains in video game history, mainly Dracula, and several members of the vampire-hunting Belmont clan, such as Simon and Trevor.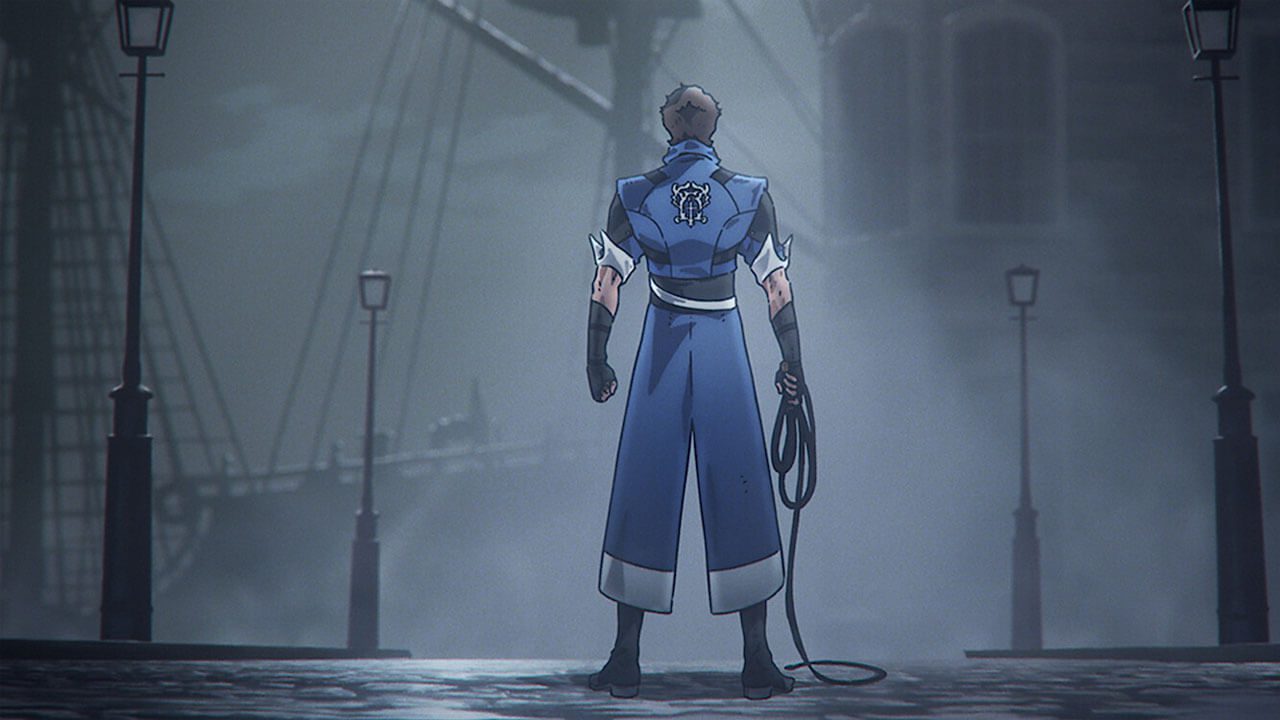 In July 2017, the first four episodes of the Castlevania anime were released, and immediately millions of subscribers from around the world were hooked by the animation of Powerhouse Animation, the writing of creator Warren Ellis, and the charm of a star-studded cast featuring the talents of Richard Armitage, James Callis, and Alejandra Reynoso. When the series came to an end after four seasons in 2021, many subscribers were left questioning if this was the end of the Castlevania anime on Netflix. Thankfully, with so many stories and characters to take inspiration from, we'll soon see the start of the next chapter of the Castlevania story in Castlevania: Nocturne.
The plot of Castlevania: Nocturne
is still under wraps. However, we know that the story will follow the exploits of Richter Belmont, the descendant of Trevor Belmont and Sypha Belnades.
Richter Belmont was born in the 17th century, a few hundred years after his ancestor Trevor Belmont's clash with Dracula. In the video games, Richter is the protagonist of Rondo of Blood and Symphony of the Night, which took place in the years 1792 and 1797.
Source from
whats-on-netflix.com
by Jacob Robinson